GOOD GAME GRETEL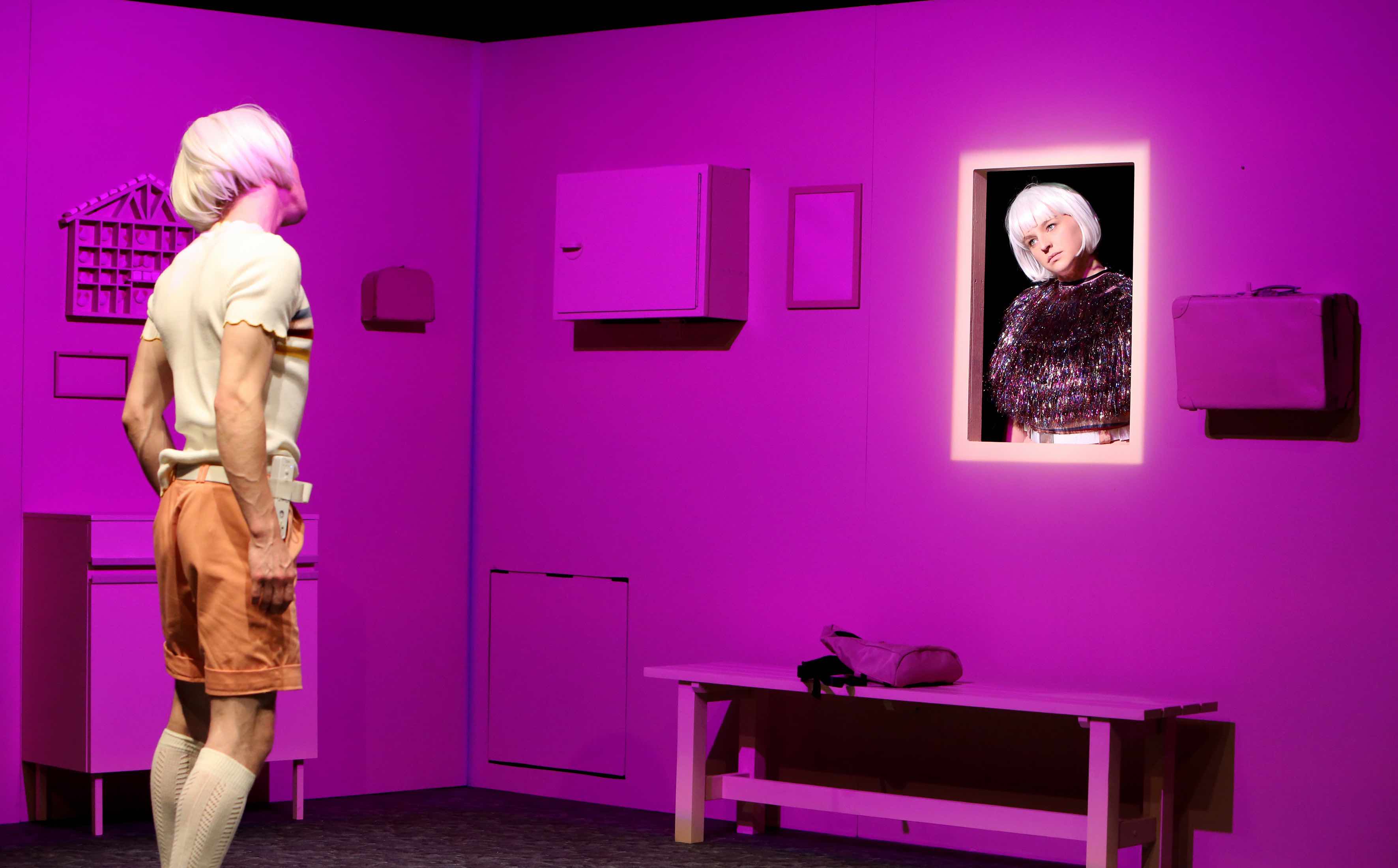 Devised Theatre by Christina Schelhas and ensemble

Premiered in June 2019 at Theater Marabu Photos by Ursula Kaufmann

Poisoned apples, bleeding shoes, evil stepmothers - fairy tales are often cruel. The children in fairy tales have to fight against evil forces and solve difficult tasks before everything can end happily. Similarly, children's adventure games nowadays are like that too.

Two performers set out to trace the steps of Hansel and Gretel and enter the dark fairy tale world, which is always a mirror of the present. Playfully, they question the story. Who could Hansel and Gretel be today? Why can't they go home? What problems do they have to solve and what dangers do they have to overcome? With the means of computer games, they create their own fantastic world. A mix of fairy tales, computer games, and real experiences.

"Good Game Gretel" deals with coping with family problems and loneliness, but also with the desire to overcome obstacles in the game and regain agency.





Performance: Alina Rohde, Henning Jung
Costume and Stage design: Barbara Lenartz
Dramaturgy: Claus Overkamp
Lighting design: Bene Neustein
Sound design: Tobias Gubesch
Video consultation: Norman Grotegut